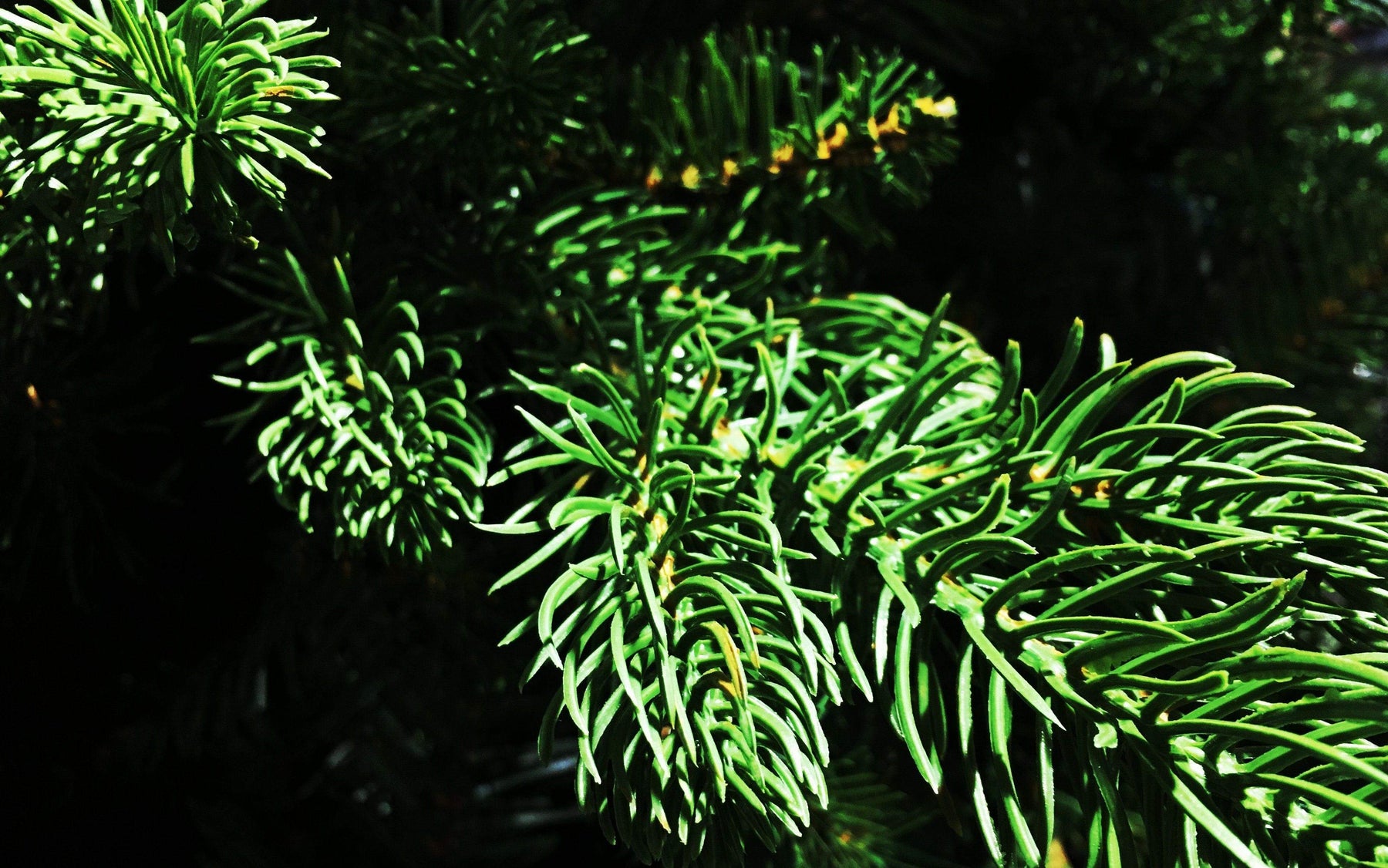 Christmas trees: the real deal or artificial?
There are many benefits of choosing an artificial Christmas tree over a real one. With so much choice available, here are out top tips so your can select the best one for your home.
1. Artificial trees offer convenience and are no longer a compromise on realism. With advances in manufacturing they are no longer a compromise on realism but come with a bunch of added benefits. Artificial tips are 
crush resistant
Less droop when loaded with decorations
hold their shape well. Some artificial trees, such as the "Feel Real" Monterey Fir, retain their shape even after months in storage, making set up quick and easy.
National Tree Company "Feel Real" Monterey Fir Memory-Shape Christmas Tree 225cm / 7.5ft, £395
2. Why are so many of our trees around 7ft (210cm)
7ft is a good height for a standard 2.5m ceiling height. Keep in mind a 6ft tree may sound large enough on paper but will very likely appear smaller in your room. For that reason we stock very few 6ft trees. If you have a standard ceiling you should consider the 7ft, 7.5ft or even a 8ft tree to make an extra statement. 
3. Check the manufacturer's warranty. Many artificial trees are sold without reference to a warranty. We prefer to focus on the quality so all of trees come with a minimum warranty of 2 to 5 years. Some of our manufacturers have an extendable warranty up to 12 years.  Better quality trees not only look so much better but will still be there to grace your home many years beyond. 
4. What does 'feel real' or 'real needle look' mean?
A 'Feel real' tree has realistic moulded needles located on the ends of each branch to the outside of the tree only. This added dimension of realism replicates the richness of life-like branches on a living tree. The core of the tree is packed with flat PVC needles to give an impression of fullness. Most of our trees are made using a combination of these needles. 
5. For a 7ft tree you will need about 20 metres of lights. Aside from the actual measurement of the tree and number of light bulbs, also bear in mind the length of light cable you need to wrap around the tree. Bulbs that are too large or lights with too long a cable will make the tree look very busy after the additional baubles and clip-ons. Fuller trees (such as spruce trees) are thicker and so necessitate extra lights. 
6. Use cool white bulbs for snowy trees. For colour coordination purposes, snowy/frosted trees go better with cool white lights, and green trees go better with warm white. 
Here at the Mid Ulster Garden Centre, we stock a range of snowy/frosted trees as well as green spruces, having different layering, shapes and heights. For comparison purpose, below are some side-by-side product details for two trees mentioned above. To complete the decoration, we have a wide collection of Christmas lighting and LED villages which are only available in-store. Be sure to arrange a shopping trip to the Garden Centre in the next couple of months!