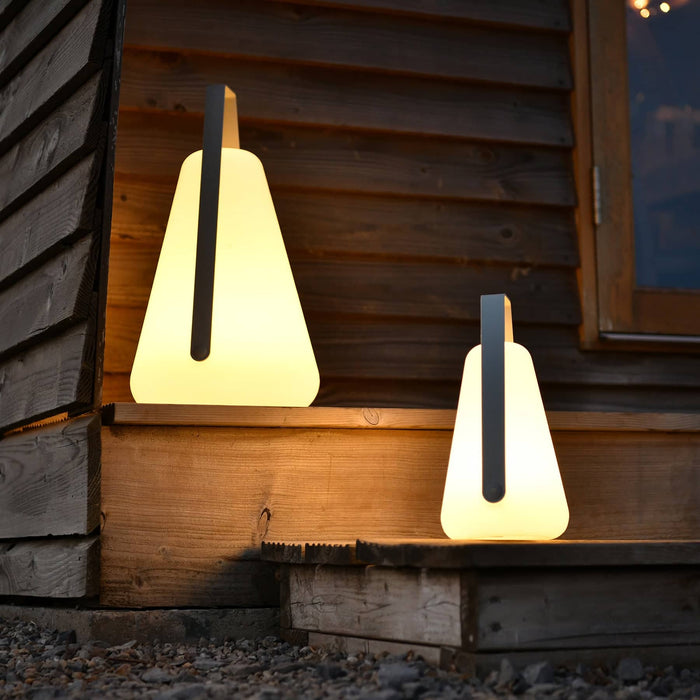 Extreme Lounging B Bulb Garden Lantern (Two Sizes)
Availability:
5+ in stock, ready to be shipped
Availability:
5+ in stock, ready to be shipped
Delivery
Free UK and All-Ireland delivery when you spend £100 or more. Prices include local rate VAT for UK & EU countries. Please allow up to 5 working days to receive your delivery.
Original price
€58,95
-
Original price
€93,95
BUYERS NOTES
With its sleek design and bright light, the Extreme Lounging B-BULB is perfect for both indoor and outdoor use. Its long life and portability make it ideal for any situation, while its USB rechargeability means you'll never be left in the dark.

UV Resisistant: There is no sadder sight than tired and faded looking furniture. B-products are engineered using UV resistant materials. This gives them the superpower of being completely fade-proof, even in direct sunlight.

Weatherproof: B-products are UK made and created for the weather climate in the UK. Outdoor products are made from incredibily tough and 100% waterproof materials. So, if you get caught in a shower and have to dash inside your B-product will be perfectly happy outside.


SIZE GUIDE & SPECIFICATION
6 Watt Power
For use indoors and outdoors

B-Bulb (H): 33cm x (W): 15cm x (L): 15cm