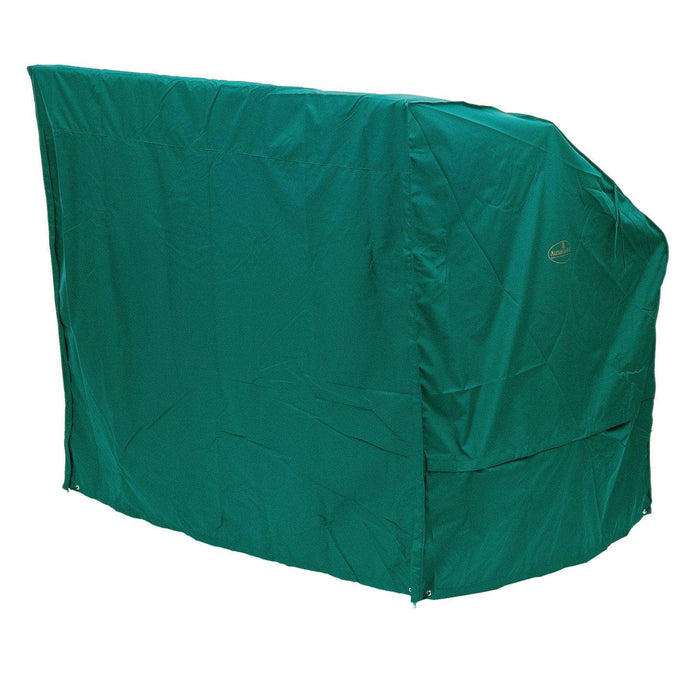 Swing Seat Furniture Cover (Dark Green) - FC3
Availability:
Only 3 left!
Delivery
Free UK and All-Ireland delivery when you spend £100 or more. Prices include local rate VAT for UK & EU countries. Please allow up to 5 working days to receive your delivery.
Original price
€93,95
-
Original price
€93,95
BUYERS NOTES
The Alexander Rose Swing Seat Furniture Cover (Dark Green) is made from Teflon coated heavy duty polyester fabric to keep your furniture protected from the elements. Preserving your furniture from build up of dirt, keeps furniture clean and ensures less furniture maintenance is required. The cover is designed to be removed and installed easily so you can enjoy your furniture straight away when needed. Complete with ties and cords for securing making it easy to install and remove. Compact to store when not in use.
Tent Effect
Depending on the type of Alexander Rose Furniture you have, it may be necessary to place an object such as a beach ball between the furniture and cover. This will reduce the amount of sagging and will help the airflow around the furniture, this will prevent the chance of rotting occurring.
Care Instructions
Easily wiped clean surface. 
Do not leave your cushions on your furniture when covered.
SIZE GUIDE & SPECIFICATION
FC3 - SWING SEAT COVER
Dimensions: (H): 196cm x (W): 198cm x (D): 150cm
Compatible With Alexander Rose
PINE FARMERS SWING SEAT - 301
ROBLE SWING SEAT - 193
MAHOGANY SWING SEAT - 693

Material: Heavy duty teflon coated polyester.